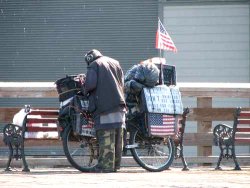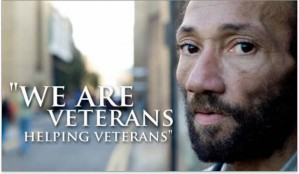 Coming Soon… 
As a Veteran owned business, we are committed to helping increase the quality of life for all veterans. In this effort, we are supporting the Veteran Administration in reducing the number of homeless veterans living within the United States. It's one thing to provide shelter but another is to help get veterans back on their feet and self reliant. We believe that getting veterans off the street is just the start to a long road back to reentry into society. We've developed a 3 step process to achieve better results.
Step One- Provide Shelter, food and clothing.
Shelter: United For The People will rely on grants, donations and fundraising to purchase properties that will house veterans. This is the primary
Food: We will assist the veterans with their paperwork to obtain state funded food programs and work with local organizations that will provide assistance in this category as well.
Clothing: We will work with local organizations and church's to provide clothing for our veterans.
Step Two- counseling, health care and work.
Counseling: All Veterans are entitled to free counseling from Veteran Affairs due to Post Traumatic Stress Disorder (PTSD) and other mental disorders the veteran may have experienced during their time in service. Our mission in this is to help the veteran in scheduling appointments and assisting them with transportation.
Health Care: Most homeless veterans qualify for free health care through Veteran Hospitals. Our mission is to assist our veterans with the paperwork needed to receive health care and transportation to get to and from their appointments.
Work: During the program, veterans will work to support the community through various methods including support of United For The Peoples programs and events, church and other local non profit organizations. The purpose is to reestablish involvement in working with others and help restore self worth.
Step Three- job assistance and temporary housing
Job assistance: Once the veteran has restored confidence and belief in themselves, we will begin the process of assisting them with reentry into the workforce. During this transition, the veteran will have temporary housing where they will begin paying for their living expenses and the first step to true independence.
Temporary housing: Once the veteran has reentered the workforce, they will have the option of leaving the program and being independent or take the final transitional step to temporary housing. This phase of the program; we assist the veteran with managing their finances and living expenses.
This will be a 1 to 2 year commitment from the veteran from entry to completion of the program.
If you believe in what we are doing, please join us and become a member today.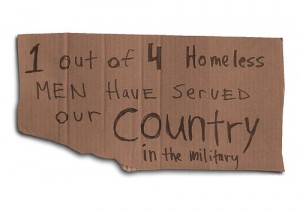 Join Us and help make a difference.