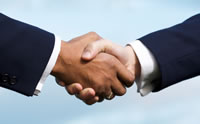 Thank you for choosing to join our business network. There is no cost to the company to participate, no contracts to sign. It is because of you that our membership program is possible.
Benefits to your business:
Direct access to our member network.

Ability to change discounts up to twice monthly to better promote specials on specific products and/or services.

Job postings for open positions to help fill the positions and increase community employment.

Membership opportunity to save on purchases.
Please complete the following form so we can begin the process of adding your business.
If you are interested in becoming a sponsor of our organization to support local veterans and receive advertising and marketing opportunities, please call us at 888-298-3220 for more details.